Meet the independent agency that has been insuring East TN since 1914.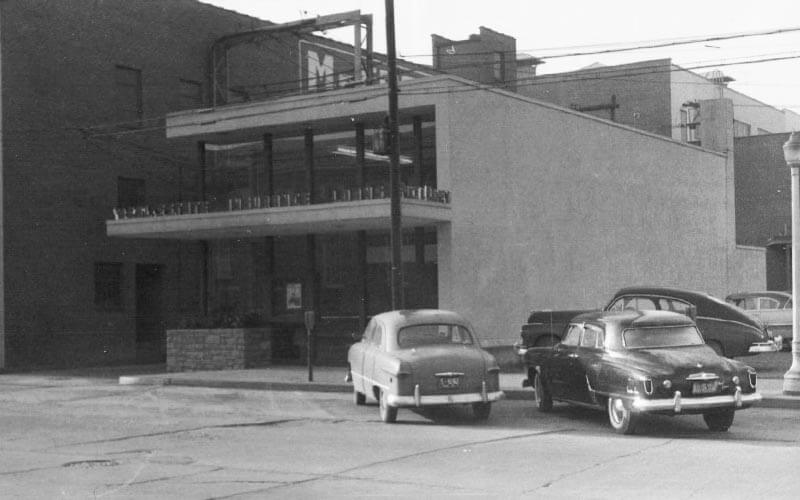 Since our beginnings in 1914, Price & Ramey Insurance has become a leader in providing quality protection for thousands of individuals & families throughout our region.
Providing the best in coverage and personal service is just one of the many reasons why today, more than ever, people are choosing Price & Ramey Insurance for their insurance needs, whether it be Auto, Home, Health, Business, Liability, Life, or other.
With over 100 years of experience, Price & Ramey is a staple in our community and a leader in the insurance industry.
Expand Timeline
1914
The original agency, owned by John Nall and L.M. Nease, was established in 1914.
1917
Nall and Nease sold the agency in 1917 to J. B. Lyons, and then to George Burbage and E.C. Price in 1919, who operated the business as Burbage and Price Agency.
1922
W. B. Ramey came to Kingsport and purchased the Harris-Anderson Agency, previously owned by Charles Harris and Jeff Anderson.
Ramey purchased the agency of Harris & Graves.
Ramey operated these firms as the Kingsport Insurance Agency until 1929.
1929
After the death of George Burbage in 1929, Ramey bought the Burbage interest.
The Burbage and Price Agency and Kingsport Insurance Agency combined under the name of Price & Ramey, composed of E.C. Price Jr. and William B. Ramey, a partnership.
1950
The agency was incorporated in December 1950.
1951
Joe Wimberly became a managing stockholder and producer with the firm until his death in 2009. He was a key factor in the company's reputation, philosopy and growth, purchasing agencies in Elizabethton, Dandridge, Greeneville, and Morristown.
1956
Wimberly's brother, John Wimberly, purchased stock and became a member of the firm.
Prior to joining Price & Ramey, Wimberly had worked with Bennett & Edwards Agency as a producer. He became a mayor of Kingsport 1954-1955 and died August 13, 2004.
1959
Howard Hayden Hannabass, Jr., became part-owner.
1983
John Wimberly sold his interest to Joe Wimberly and Hannabass.
1986
Hannabass sold his stock to Joe Wimberly.
1995
Keith Sims became a member of the firm in November, 1995 and became a stockholder in 1997.
1998
Laws-Troutman Inc. in Elizabethton, TN was acquired in 1998. The name was later changed to Price & Ramey of Elizabethton.
2002
Jenkins Insurance Agency in Dandridge TN was acquired, later becoming Price & Ramey of Dandridge.
Gardner Insurance Agency, Morristown, TN, was acquired, and was eventually merged into Southern States Insurance, Morristown in 2009.
2006
Abble Consumer of Greeneville TN, is acquired and later named Price & Ramey of Greeneville.
2008
Price & Ramey expands to a new location at 1524 Bridgewater Lane, Suite 101, Kingsport, TN with 19 employees.
Hodge Hardy Agency (Newport, TN) is acquired in 2008 and merged into Jenkins Insurance Agency.
Price & Ramey purchased a SIAA franchise and began a separate company named Mountain Empire Agency Alliance, which expanded operating area to 46 counties in East Tennessee, Northern Virginia and Western North Carolina.
2009
Southern States Insurance was acquired, later becoming Price & Ramey of Morristown.
Joe Wimberly died November 14, 2009, and the business was transferred to heir, Keith Sims.
2019
Greene Insurance Agency was purchased in 2019, later becoming Price & Ramey of Tazewell.
2020
Keith Sims died June 10, 2020. Linda Nichols, Director of Operations, HR & Licensing, was elected Interim President/CEO.
Price & Ramey of Elizabethton, was closed August 15, 2020; and their files and servicing were moved to the primary location in Kingsport.
Price & Ramey of Dandridge re-located to 222 East Broadway Boulevard, Suite 201, Jefferson City, TN 37760, becoming Price & Ramey of Jefferson City.
Board of Directors voted to change the status of Linda Nichols from Interim President/CEO to President/CEO.
2021
Gilley, McCready, Sneed & Cuddy Insurance (GMSC) in Bristol, TN is acquired by Price & Ramey Insurance Group.
2022
Alexander Insurance Agency is acquired, bringing Price & Ramey back to Elizabethton. As a result of Covid, in 2020 the Price & Ramey Group made the difficult decision to temporarily close its Elizabethton branch office, but find's its way back to Elk Avenue in 2022.
Insurance Management Group (IMG) of Johnson City is acquired, giving Price & Ramey Insurance Group a presence throughout the Tri-Cities.
2023
Jefferson City and Morristown offices merged and work out of the building on 838 W Main St, Morristown, TN 37814
Price & Ramey Insurance Group continues to offer top-of-the-line custom insurance solutions to East TN through offices in Kingsport, Bristol, Johnson City, Elizabethton, Morristown, and Tazewell. After over 100 years of business, they are continually committed to providing coverage to the hardworking people and businesses of this community.
Whether you are looking for advice, explanations, suggestions, or guidance, read the Price & Ramey blog.
Still have questions? Contact us today.
We specialize in taking care of Personal and Business Insurance needs. Our team is committed to our mission to protect families every day and can work with you to customize an affordable plan. We have Final Expense plans, Simplified Underwriting plans, Whole Life, Guaranteed Universal Life, and Return of Premium.
Many unique needs.

One Price & Ramey.